Here's How to Make Your Food Stock Last Longer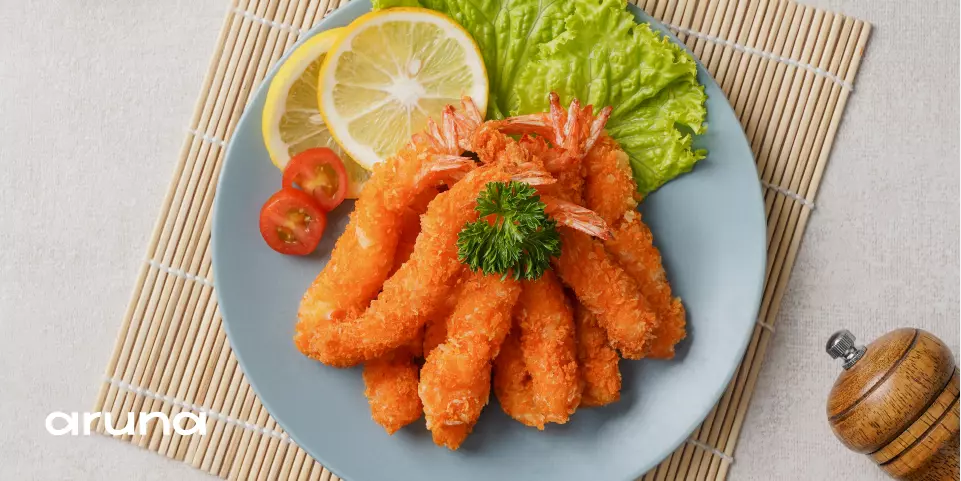 For those of us who enjoy cooking at home, we usually find our own kind of happiness when they manage to buy various cooking ingredients in fresh conditions. However, more often when we are looking forward to using these ingredients, it turns out that they are not as fresh as when we just bought them. This is where disappointment usually rears its ugly face. This hits harder when getting your favorite ingredients from fresh seafood sellers isn't easy because there are often some seafoods that are not always readily available.
If that's the case, don't feel disappointed and quickly give up on hunting for fresh ingredients. How about trying these simple tips that can make your food ingredients stay fresh longer instead:
Find and pick a trustworthy seafood merchant
We must ensure that the seller is selling the product in a fresh condition. Don't be easily lulled by one-sided claims! If necessary, you may ask for a guarantee that the product is indeed fresh. Moreover, if you place an order from a marine fish supplier online. It is mandatory to pay attention to the information and terms and conditions listed by the seller.
Make sure the seller provides the appropriate packaging
There are still many who are not aware, here, that the media used to package food will greatly determine how long the freshness of the food can be maintained. Moreover, each food ingredient cannot be uniformed in its packaging technique.
Store them in correct portions
If you have just finished shopping for various groceries from fresh seafood sellers in large quantities, it's a good idea to immediately categorize these groceries into different sections or storage containers. Because the food ingredients that you store in 1 container then often go in and out of the storage area, it will lose its freshness quickly.
Keep away from direct light and heat exposure
Yes, what you read is exactly what it is. Most fresh ingredients do better when stored in low light. Have you ever heard of the term photodegradation? Photodegradation is the process of decreasing the quality of food or drink due to too much exposure to light because foods containing vitamins, proteins, pigments and fats will easily decrease in quality if exposed to too much light. The light in question includes ultraviolet light and light rays.
Label each storage container
When buying groceries at different times, we can easily forget exactly when we bought these ingredients. The longer an ingredient is stored, of course the freshness of the ingredients will continue to decrease. The function of the label that you attach to each container is to make it easier to remember when we bought the ingredients. If necessary, you can at the same time include information until what date the food ingredients are suitable for use or consumption.
If you are still on the fence about which seller of fresh seafood you can trust, it's time for you to get to know seafoodbyaruna. Because seafoodbyaruna guarantees that all the products provided are always fresh until they arrive at your home.
Seafoodbyaruna doesn't just sell fresh seafood products, but also guarantees that the products provided are caught in an environmentally friendly way. Moreover, the products provided are channeled directly from the hands of the fishermen, not through sea fish supplier intermediaries. By implementing the right technology and systems in our distribution channels, we guarantee that the freshness of the fish products you receive is maintained.