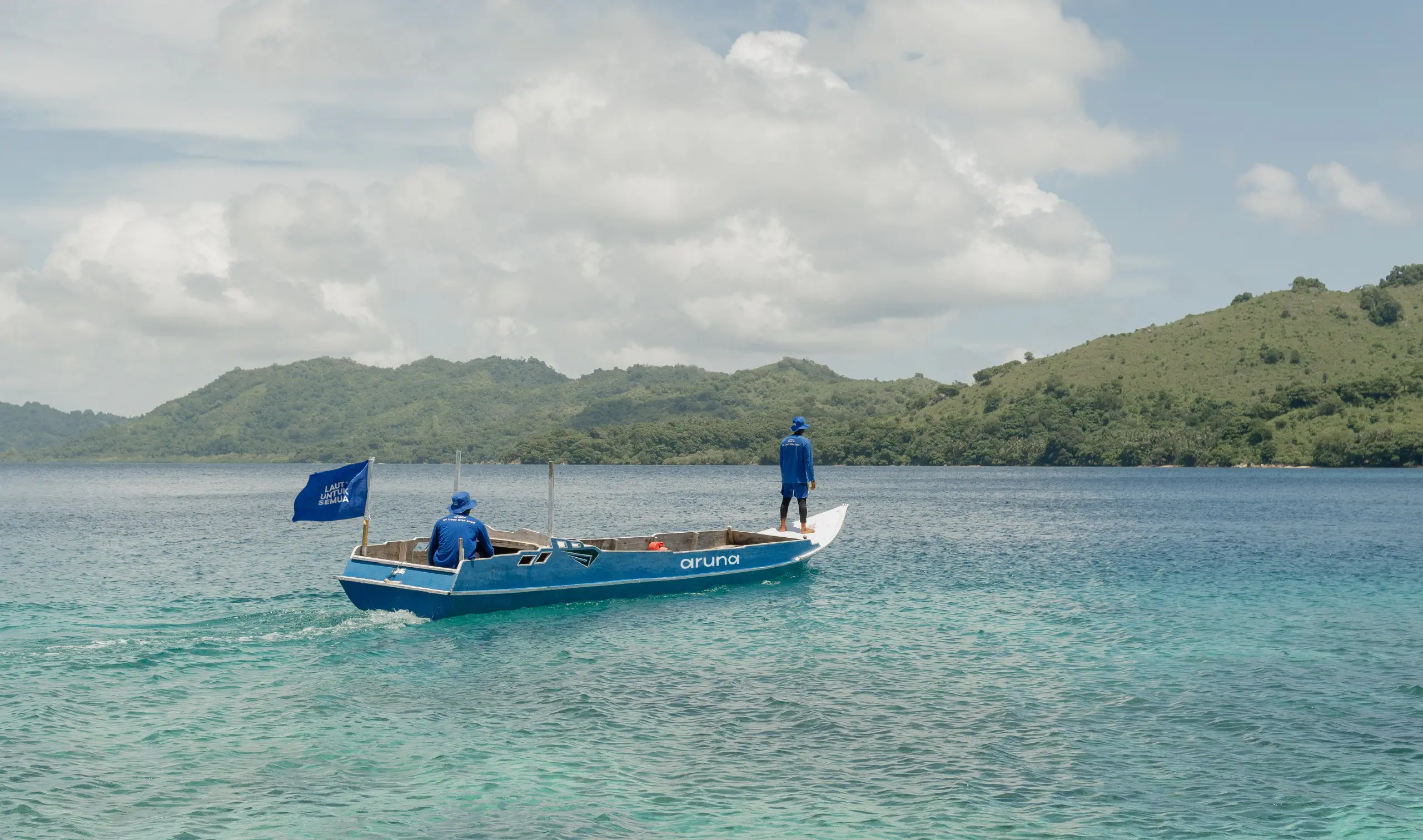 Our Vision
Making Indonesia the global maritime axis by 2045
Our Mission
Making the sea a better livelihood for all
History and Milestones
2016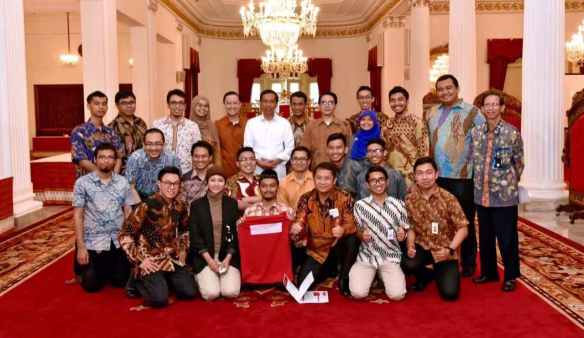 Established by 3 founders coming from a great coastal culture and specialized in technology, Aruna started its initiative by becoming the first Indonesian startup focusing on connecting local fishermen to a wider market using an advanced technology.
2017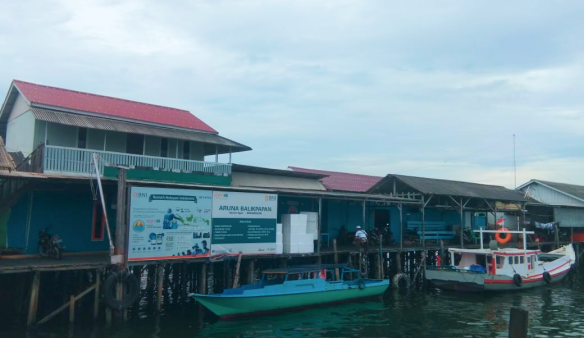 Aruna established its first ever Aruna Hub in Balikpapan, East Kalimantan. Settling a new office in Jakarta, Aruna was making its first direct sales in 3 cities and started the first export. In this year, Aruna received the first funding to extend the Aruna Fishermen community networks.
2018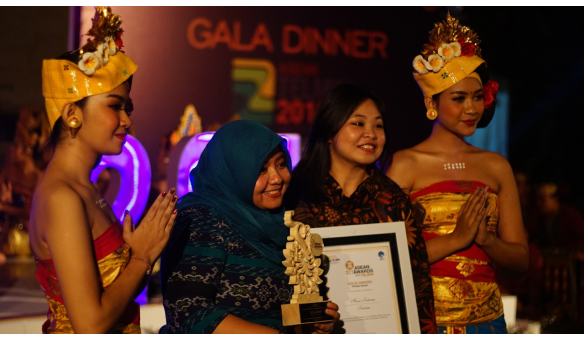 Aruna expanded throughout the major islands of Indonesia. Successfully helping increase fishermen's income by 3 to 12 times, Aruna started to empower the coastal women that enabled Aruna to win a gold medal at the Asean ICT Awards 2018.
2019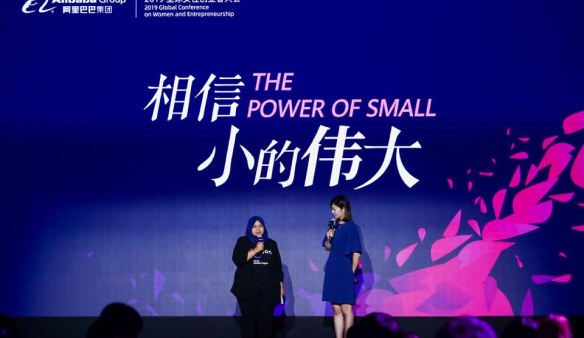 A total of 5.301 fishermen and more than 100 coastal women had been registered nation-wide. 8 export destinations and a massive growth in 2019 made Aruna win The Most Social Impact Startup in the ASEAN region by NUS and Alipay.
2020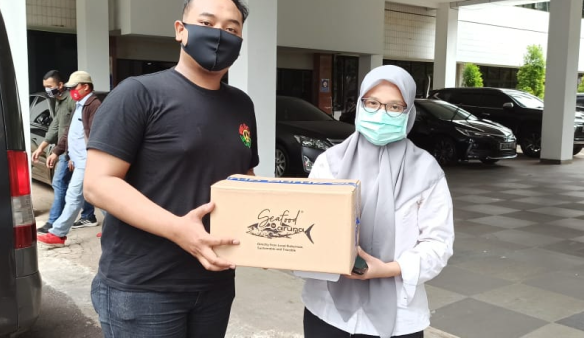 Despite the COVID-19 pandemic, Aruna's revenue increased by 86 times. This encouraged Aruna to extend the existing product varieties. Aruna also secured an investor's funding of USD 5,5 Million and expanded to the domestic market by launching the Seafood by Aruna.
2021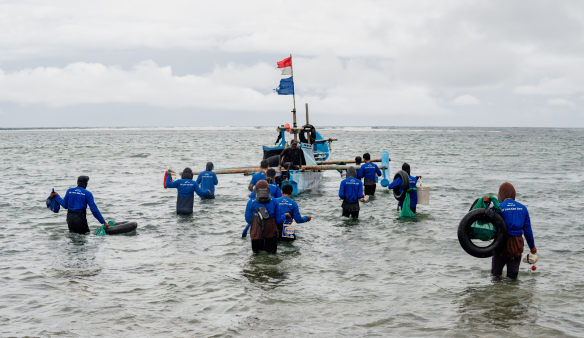 Aruna empowered more than 26,000 fishermen in 27 provinces. Each community assisted by Aruna could earn a turnover of 300 to 700 million per month.
2022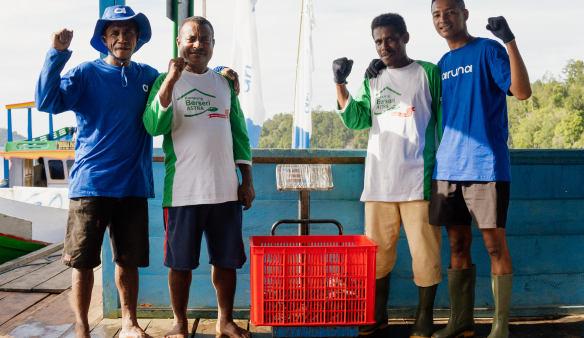 Aruna has empowered more than 40.000 fishers in 177 locations across Indonesia
Culture & Value Aruna
FREEDOM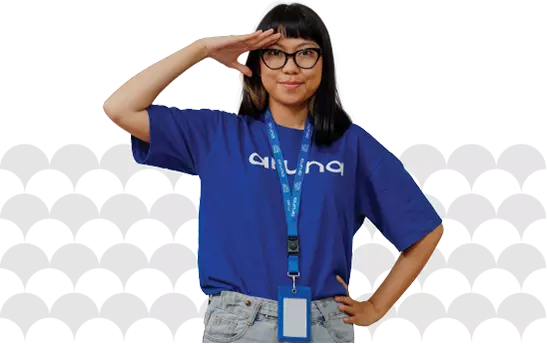 Focus to Customer
We put our customer's need as the highest priority
Respect
We respect each other in making things work
Entrepreneurship
Entrepreneur mindset makes us going the extra miles
Efficiency
Managing our energy and efforts with zero waste mindset
Determination
Persevering towards a difficult goal despite obstacles
Openness
We denote receptivity to new ideas and new experiences
Making Impact
We make every single day a contribution to a better future