Mission Statement
Making The Sea a Better Livelihood for All
Aruna aims to become the center of the world's maritime economy by creating a sustainable and fair fisheries ecosystem for all stakeholders, from fishermen to customers. We want to inspire the sustainable use of marine resources for economic growth, improve people's lives, and the sustainability of marine ecosystem.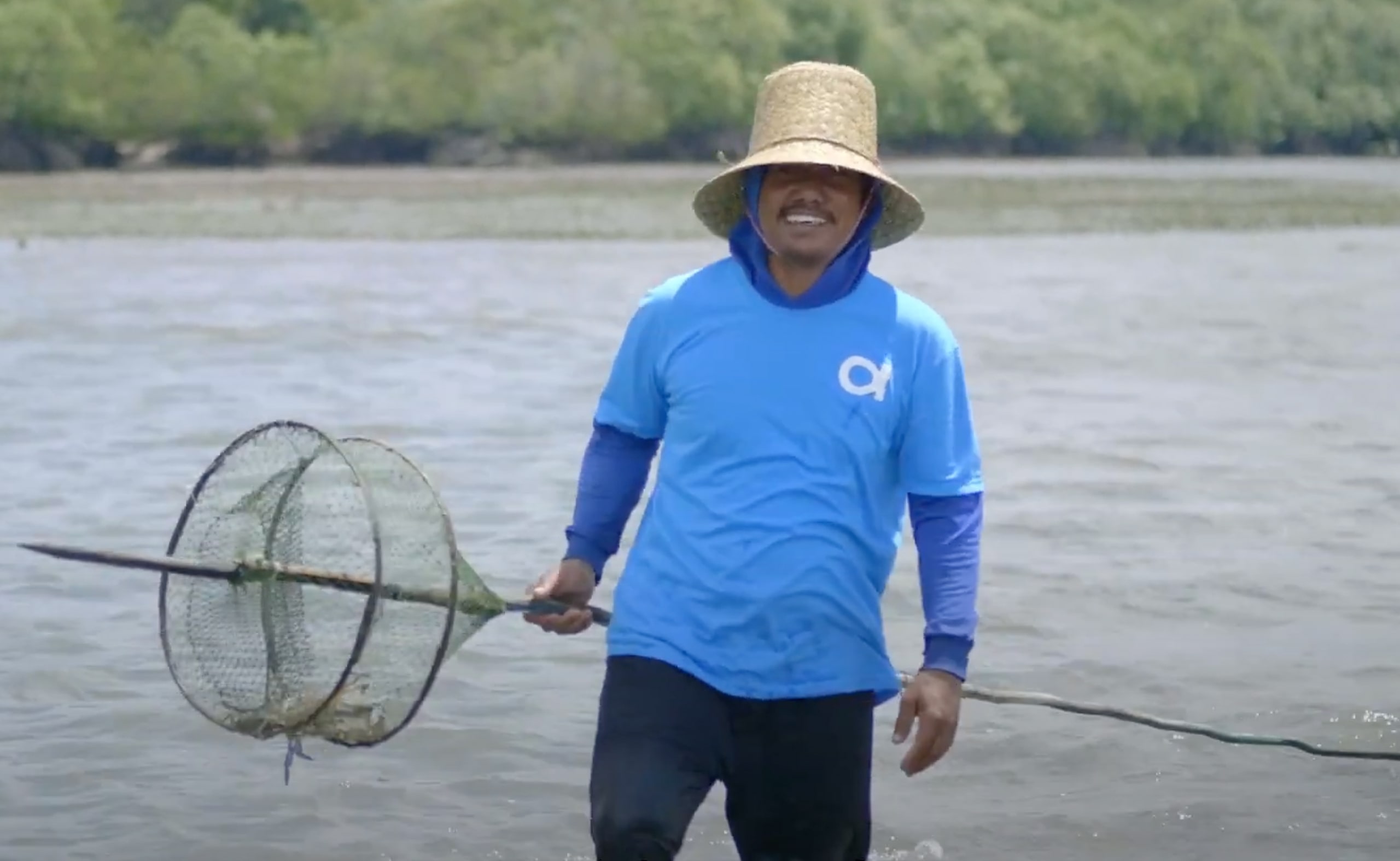 About Us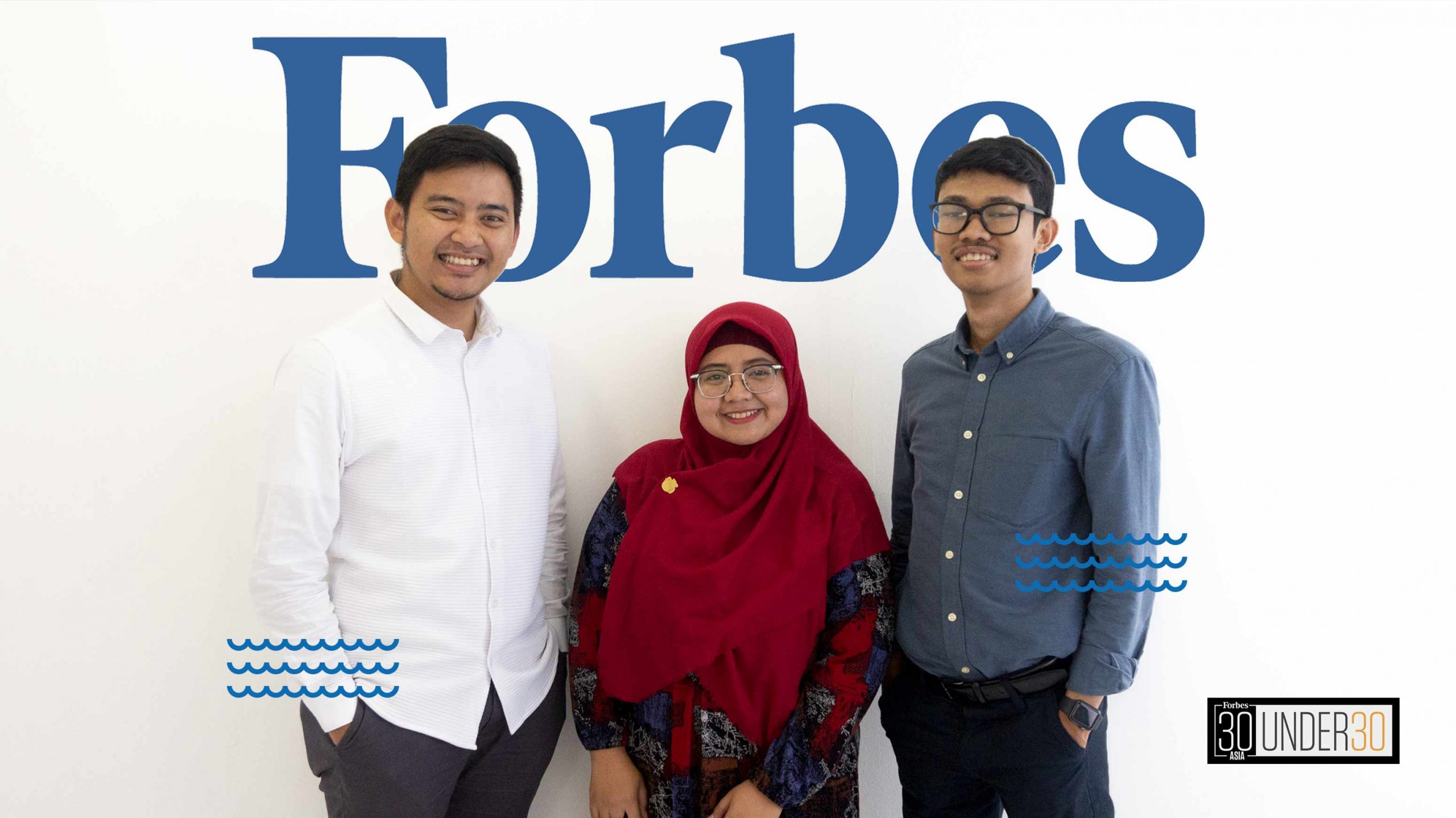 Forbes 30 Under 30 Asia in 2021
As an Indonesian fisheries e-commerce startup, Aruna provide a digital fish auction platform, as well as marketplace for seafood products. Our Co-Founders are listed as Forbes 30 under 30 - Asia - Industry, Manufacturing & Energy.
Read more
History and Milestones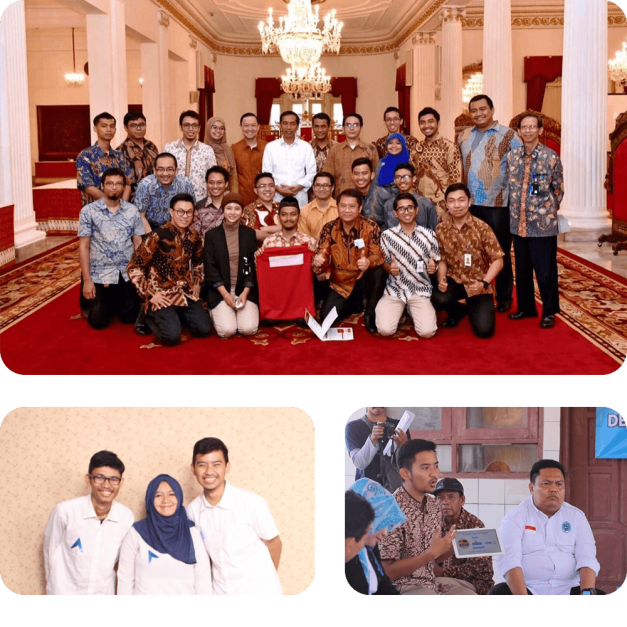 2016
Aruna is established by 3 founders who came from a great coastal culture and educated in technology. Aruna started its initiative by becoming the first Indonesian Startup that focuses on connecting local fishermen to a wider market using an advanced technology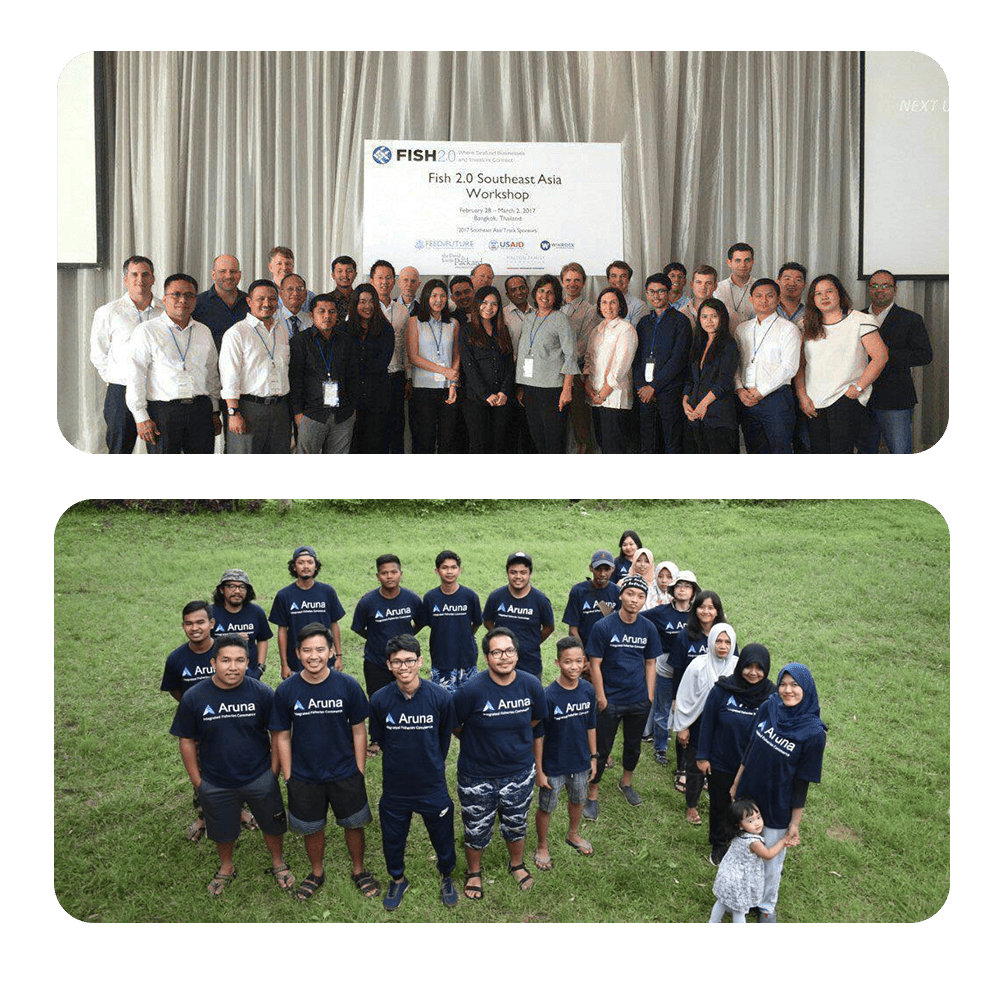 2017
Aruna established its first ever Aruna Site in Balikpapan, East Kalimantan. Settling a new office in Jakarta, Aruna was making its first direct sales in three cities and started the first export as well. This year, Aruna received the first funding to extend the Aruna fishermen community networks.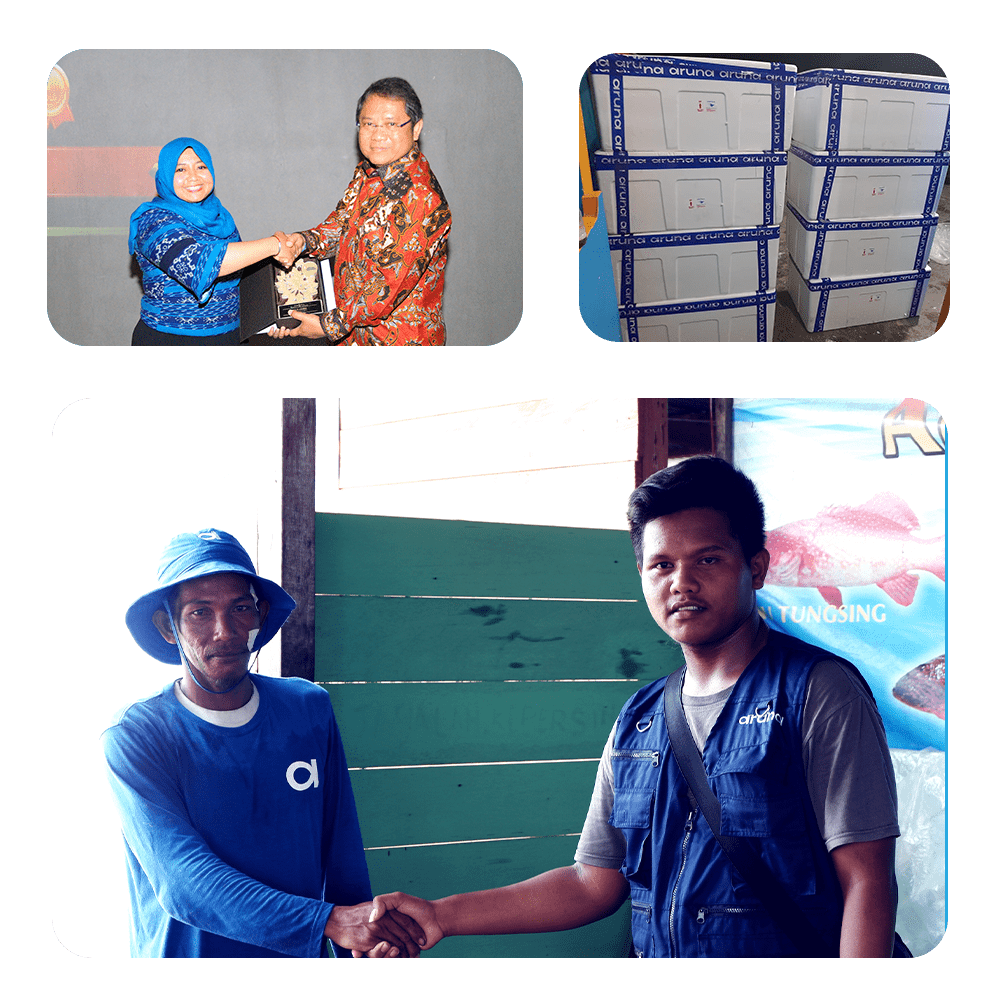 2018
Aruna expanded throughout the major Islands. Succesfully helping to increase fishermen's income by 3 to 12 times, Aruna started to engage with coastal women empowerment. This positive social impact won Aruna a gold medal at the Asean ICT Awards 2018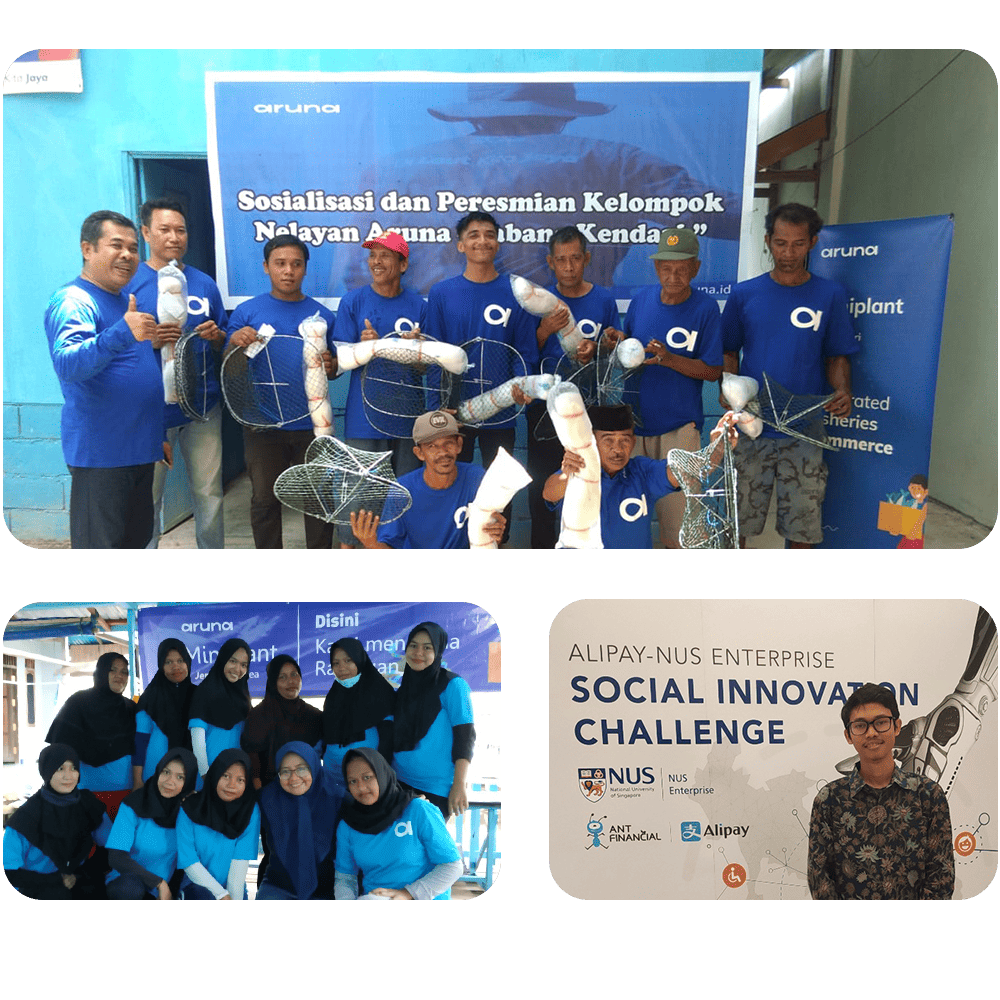 2019
A total of 5.301 fisherman and more than 100 coastal women have been registered nation-wide. 8 export destinations and a massive growth in 2019 makes Aruna one of the most recognized Startup on sea fisheries. This won Aruna a nomination as The Most Social Impact Startup in the ASEAN region by NUS and Alipay.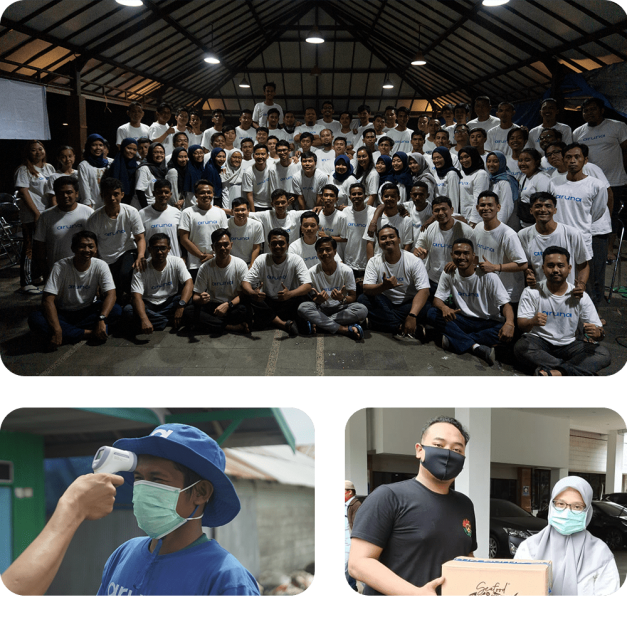 2020
Despite the Covid-19 pandemic, the revenue increased by 86 times. This encouraged Aruna to extend the existing product variety. At this time, Aruna secured an investor's funding of USD 5,5 Million. Aruna also expanded to the domestic market by launching the Seafood by Aruna.
Aruna Site Across Archipelago