Community Development
"Making the Sea a Better Livelihood for All" is not just a tagline. We keep a close relationship with our fishermen as valuable partners. We keep this relationship beyond transactional; we nurture the bond. When Aruna brings more knowledge and capacity building to their coastal village, our fishermen are happily sharing their culture and social insight to grow together.
Gallery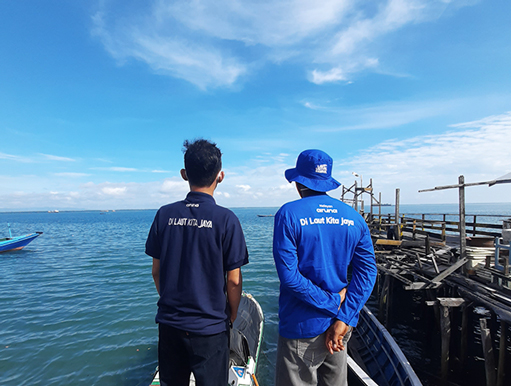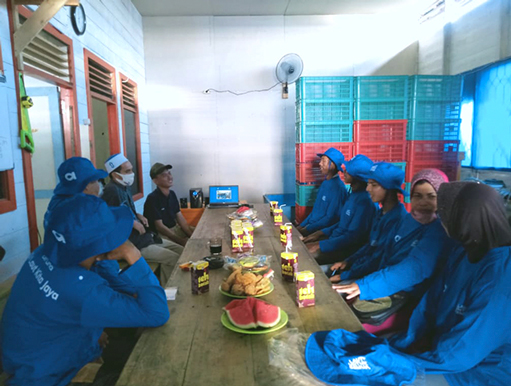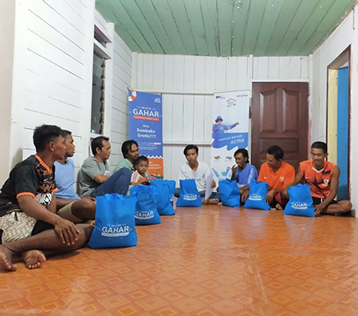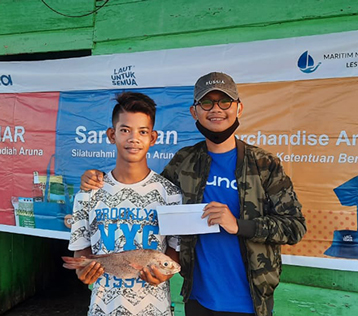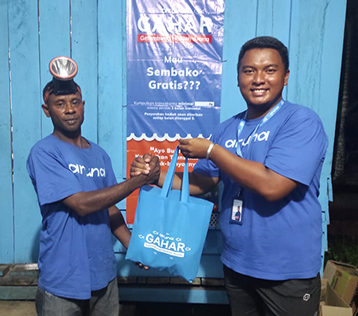 Our Activities
We host various activities to create a healthy competitive environment
GAHAR - Gelombang Hadiah Aruna
"Door Prize from Aruna" is our loyalty program for the fishermen, in the "point and reward" scheme. We stimulate their productivity by giving them a reward for achieving some target.
Sarasehan
Interactive platform with fishermen to create an insightful social impact. It started by building a mutually supportive relationship between Aruna and the fishermen. Sarasehan is a monthly event, being a forum for discussion to solve challenges in coastal life.
SONAR - Sarasehan Online Aruna
"Aruna Online Sharing Session" is our initiatives during the pandemic to get in touch with the fishermen through digital media. This way, we also help them to familiarize the use of digital media better.
What did they say?
Bergabung dengan Aruna, saya merasakan banyak bantuan dari Aruna terutama dari pendapatan dan kesejahteraan keluarga saya yang meningkat. Pelayanan dari Aruna juga sangat menyenangkan
Saya merasa bersyukur menjadi bagian dari perjalanan Aruna terutama dalam memberikan program pemberdayaan pesisir di Indonesia. Pengalaman menarik saya selama menjadi picker Aruna yaitu bertugas menjadi tenaga pengajar perempuan pesisir di Raja Ampat & harus beradaptasi dengan bahasa masyarakat di sana.
Tujuan besar Aruna adalah membangun ekosistem yang baik bagi masyarakat pesisir dan mengangkat derajat hidup masyarakat pesisir, terutama nelayan, menuju sejahtera. Tujuan Aruna ini mengakomodasi prinsip hidup saya untuk selalu bisa bermanfaat untuk orang lain.
Randy Lorena
Local Heroes
Selama bekerja di Aruna saya merasakan perubahan, terutama dari penghasilan saya. Penghasilan saya naik 4 kali lipat dari biasanya. Dengan penghasilan ini sangat membantu saya untuk mencukupi makan sehari-hari. Saya juga sangat menyukai pelayanan yang Aruna berikan untuk saya.